The AllSeen Alliance Announces Newest Members in Pan-Industry Effort to Advance Internet of Everything
AllSeen Alliance adds Audio Partnership, Beechwoods Software, Beijing Winner Micro Electronics, CA Engineering, Imagination Technologies and Two Bulls
(March 26, 2014)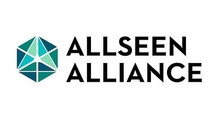 SAN FRANCISCO, CA -- (Marketwired) -- 03/26/14 -- The AllSeen Alliance, the broadest cross-industry consortium to advance the Internet of Everything, today announced that Audio Partnership, Beechwoods Software, Beijing Winner Micro Electronics, CA Engineering, Imagination Technologies and Two Bulls are joining the Alliance as community members. Since launching in December 2013, the AllSeen Alliance has brought together 41 organizations to collaborate on an open software framework based on the AllJoyn open source project.
The Internet of Everything allows devices, objects and systems to connect in a simple, transparent way that enables seamless sharing of information across all of them. No single company can accomplish the level of interoperability required to make this a reality. These latest AllSeen Alliance members join other organizations to use open source software and collaborative development to achieve interoperability and deliver on the promise of the Internet of Everything.
"The Internet of Everything holds great promise but also presents great challenges. Only a pan-industry effort using open source and collaboration can advance the technology required to build a truly connected world," said Liat Ben-Zur, chairman of the AllSeen Alliance. "The newest AllSeen Alliance members will contribute important expertise to help accelerate this work."
AllSeen Alliance members span diverse market segments, ranging from consumer electronics manufacturers, home appliance makers, service providers, retailers, enterprise technology companies, innovative startups, software developers and chipset manufacturers. More information about the newest members:
Audio Partnership, headquartered in London, England, is best known for its Cambridge Audio brand. With a range of wireless speakers, audio streaming products, AV receivers & Blu-ray players, amplifiers, speakers and more, Cambridge Audio has a global reputation for high performance products at affordable prices.
"We're living in a time of thrilling possibilities for consumers to enjoy a consistent user experience across multiple home entertainment systems," said Dominic Baker, Director, Audio Partnership. "But to achieve this, devices and systems must be able to work together seamlessly. The AllSeen Alliance is working to overcome this challenge, and we're happy to be a member."
Beechwoods Software, based in Boston and El Segundo, specializes in consumer electronics, media delivery and mobile device development. The company works with DirecTV and other Tier 1 Operators, OEMs and SoC vendors to develop new set-top-box, DVR, and streaming devices and capabilities for millions of homes worldwide.
"The AllSeen Alliance is using a collaborative approach to foster innovation and a unique user experience through the Internet of Everything," said Ralph Brown, VP Strategic Alliances at Beechwoods Software. "We look forward to participating in the vibrant ecosystem that this initiative is fostering."
Beijing Winner Micro Electronics is an integrated circuit design company that focuses on the development and sales of wireless communications chips and solutions for the Internet of Things. The Beijing-based company's products are mainly used in intelligent home appliances, intelligent home furnishing, medical care, video monitoring and industrial applications.
"As a wireless communications chip supplier for the Internet of Things, we deeply understand how important it is for devices and services to discover, connect and interact," said Li Qing, CEO, Beijing Winner Micro Electronics. "The collaboration taking place under the AllSeen Alliance is addressing a very important need in the market."
CA Engineering was founded in 1995 and is a developer of wireless communications products for world-class organizations in the medical, military, telematics and home consumer markets. Companies rely on CA Engineering for development of high-performance, low-power, miniaturized, mobilized and ruggedized wireless communications solutions. CA Engineering is a privately held US company headquartered in Draper, Utah in the heart of Utah's technology corridor known as the Silicon Slopes.
"CA Engineering understands the importance of helping manufacturers and developers use AllJoyn to invent new ways for devices to discover each other and work together," said Howard Gee, CA Engineering President. "We're excited to be among a strong roster of AllSeen Alliance members and look forward to working collaboratively to advance this aspect of wireless communications in achieving the Internet of Everything's promise."
Imagination Technologies, a global company with headquarters in Hertfordshire, UK, produces key multimedia, communications and general purpose processors needed to create the Systems on Chips (SoCs) that power all mobile, consumer, automotive, enterprise, infrastructure, Internet of Things and embedded electronics.
"Delivering on the promise of billions of connected devices requires tackling the fundamental issue of fragmentation. To achieve this level of interoperability and to define holistic APIs and protocols, it takes a number of key industry players to come together," said Amit Rohatgi, VP Strategic Marketing, Imagination. "In our ongoing commitment to open source, reliability and scale, as demonstrated across all of our products including our highly efficient MIPS CPUs, Imagination looks forward to collaborating with like-minded industry leaders in the AllSeen Alliance to deliver on the promise of seamless connectivity and interoperability."
Two Bulls, co-headquartered in Berlin, Melbourne and New York, works with some of the world's top brands and innovative startups in designing and developing apps, services, products and ecosystems for mobile, desktop and emerging platforms. Its apps have been downloaded millions of times by users around the world.
"The Internet of Everything means devices and systems we know about today and things we can't even imagine for tomorrow can be connected seamlessly," said Noah Harlan, Founder, Two Bulls. "However, true innovation isn't possible unless the industry is operating on the same page in terms of interoperability. That's why the AllSeen Alliance is important, and why we're glad to participate."
About The AllSeen Alliance
The AllSeen Alliance is a nonprofit consortium dedicated to driving the widespread adoption of products, systems and services that support the Internet of Everything with an open, universal development framework that is supported by a vibrant ecosystem and thriving technical community. The Alliance hosts and advances an industry-supported open software connectivity and services framework based on AllJoyn technology accepting contributions from premier level members Haier, LG Electronics, Panasonic, Qualcomm Connected Experiences, Inc., Sharp, Silicon Image, Technicolor and TP-LINK; and community members 2lemetry, AT&T Digital Life, Affinegy, Audio Partnership, Beechwoods Software, Beijing Winner Micro Electronics, Canary, CA Engineering, Cisco, D-Link, doubleTwist, Fon, GOWEX, Harman, HTC, iControl Networks, Imagination Technologies, Kii, Letv, LIFX, Lite-on, Moxtreme, Musaic, Muzzley, Patavina Technologies, Sears Brand Management Corporation, Sproutling, The Sprosty Network, Tuxera, Two Bulls, Vestel Group, Weaved and Wilocity, as well as the open source community. This secure and programmable software connectivity and services framework enables companies and individuals to create interoperable products that can discover, connect and interact directly with other nearby devices, systems and services regardless of transport layer, device type, platform, operating system or brand. For more information, please visit: http://www.allseenalliance.org
Media Contacts
The AllSeen Alliance
pr@allseenalliance.org


Copyright @ Marketwire
Page: 1
Related Keywords:
Home, Internet, Appliances, Digital Media Software, Communications, DVD, Web, Apps, DVD Software, DVD Audio, DVD Media, Applications, Video, Sales, Applications, Marketing, Sales & Marketing, Internet, Business Issues, Internet Server Applications, Management, Software Developers, Sales, CEO/CFO, Sales, Consumer Electronics, Internet/Web, Prosumer/Consumer, Internet, Blu-ray/HD DVD, Consumer Electronics, DVD Hardware, Consumer Technology, Internet Media, Consumer Electronics, OS (Operating System), audio streaming, England, Marketwire, Inc., IT (Information Technology), Panasonic, Business, Science, Appliances, Wireless Communications, Consumer Electronics, Internet Technology, Entertainment, Internet, england, Other,
---