Solutionary Named Finalist in 2014 Security Bloggers Network Social Security Awards Competition
Solutionary Minds Blog Nominated for the Best Corporate Security Blog, Most Educational Security Blog, and the Blog That Best Represents the Security Industry
(January 29, 2014)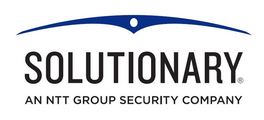 OMAHA, NE -- (Marketwired) -- 01/29/14 -- Solutionary, an NTT Group Security Company (NYSE: NTT) and a leading pure-play managed security services provider (MSSP), today announced that it has been named a finalist in the 2014 Security Bloggers Network (SBN) Social Security Awards competition. The Solutionary Minds blog has been nominated in three categories: the Best Corporate Security Blog, the Most Educational Security Blog and the Blog That Best Represents the Security Industry. Voting is open now through Friday, Feb. 14, and anyone can vote for their favorite blogs by visiting https://www.surveymonkey.com/s/SBNawards2014. The SBN will announce winners during RSA Conference 2014.
Tweet This: Security Bloggers Network Awards competition open, @Solutionary named finalist, vote: http://goo.gl/Al9FVh #infosec #RSAC2014
"Solutionary strives to provide its clients and the IT security community with threat intelligence and information that they can use to reduce the risk of data breaches and compliance violations. Our Solutionary Minds blog is one of the resources we make available to anyone in need of information about the latest threats and remediation advice," said Rob Kraus, director or research, Solutionary Engineering and Research Team (SERT). "The 400-blog strong SBN is one of the premier sources of security-related news and information, and we're proud to again participate in the organization's awards and activities during the RSA Conference."
Visit our blog at http://www.solutionary.com/resource-center/blog
Follow us on Twitter: @Solutionary
Follow us on LinkedIn: http://www.linkedin.com/company/Solutionary
Like us on Facebook: https://www.facebook.com/solutionary.mssp
About the Security Bloggers Network
The Security Bloggers Network (SBN) is the largest collection of information security focused blogs and podcasts in the world. Of the almost 400 different blogs and podcasts included, each one has requested to be included in the aggregated feed. The SBN does not include any blog or podcast feed without the authors permission and request. The diversity of blogs covered includes some of the biggest corporate security blogs such as IBM/ISS to individual security practitioners the world over. The SBN does not filter or edit any of the blogs and links back to the original blog on each post. If you publish a blog or podcast focused on security you can request to have your blog included by writing to info@securitybloggersnetwork.com. Please include your contact info, the URL of your blog and the RSS feed. To subscribe to the feed, visit: http://www.securitybloggersnetwork.com/security-bloggers-network-the-feed/.
About Solutionary
Solutionary, an NTT Group Security Company (NYSE: NTT), is the leading pure-play managed security services provider (MSSP), focused on delivering managed security services and global threat intelligence. Comprehensive Solutionary security monitoring and security device management services protect traditional and virtual IT infrastructures, cloud environments and mobile data. Solutionary clients are able to optimize current security programs, make informed security decisions, achieve regulatory compliance and reduce costs. The patented, cloud-based ActiveGuard® service platform uses multiple detection technologies and advanced analytics to protect against advanced threats. The Solutionary Security Engineering Research Team (SERT) researches the global threat landscape, providing actionable threat intelligence, enhanced threat detection and mitigating controls. Experienced, certified Solutionary security experts act as an extension of clients' internal teams, providing industry-leading client service to global enterprise and mid-market clients in a wide range of industries, including financial services, healthcare, retail and government. Services are delivered 24/7 through multiple state-of-the-art Security Operations Centers (SOCs). For more information, visit www.solutionary.com.
Media Contact
Travis Anderson
Trainer Communications
925-271-8227
Email Contact


Copyright @ Marketwire
Page: 1
Related Keywords:
Marketwire, IT (Information Technology), Security, Science, Financial, Management Services, Environmental Technology,
---