Intuitive Analytics Releases First Public Finance Utilities
SmartModels Utilities Solve Seven Common Problems That Plague Public Finance Pros
(March 20, 2012)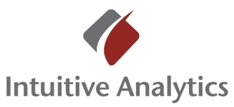 BROOKLYN, NY -- (Marketwire) -- 03/20/12 -- Intuitive Analytics LLC, a boutique public finance analytics and consulting firm, has released a new suite of seven analytic utilities for public finance and fixed income professionals. SmartModels™ Utilities is a Microsoft Excel® add-in that dramatically reduces the amount of time spent performing a variety of basic public finance calculations, from core bond solutions to yield curve interpolation, bootstrapping and Monte Carlo rate simulation. This liberates public finance professionals allowing them to spend more energy creatively solving tough financial and budget challenges.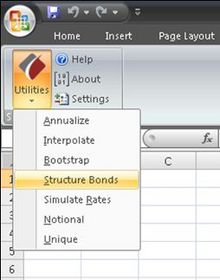 "As public finance consultants, we faced and repeatedly saw others tackle a variety of tasks, some of which are frankly just an error-prone, annoyance in a spreadsheet," said Peter Orr, Founder and President of Intuitive Analytics. "Banging out a current, level debt service bond solution should take about 10 seconds with the results right in your spreadsheet ready to graph or discuss. Bootstrapping or interpolating yield curve data to get zero rates or an annual yield scale should also happen in a snap. These things are essential and must be done quickly and accurately."
Mr. Orr said his firm bundled up some of the software it developed internally to handle these tasks and is now releasing them as a product. "Technology has evolved in a way that allows public finance businesses to be massively more productive all while delivering higher quality information to issuers. Some will adopt and adapt while others will simply lose market share and wonder why. It's a very dynamic time with technology in public finance moving so fast."
SmartModels™ Utilities offer seven functions: annualize, interpolate, bootstrap, structure bonds, simulate rates, notional, and unique. Videos detailing the functionality of each can be found on the Intuitive Analytics web site. The full-featured, professional version is currently available for $395 with one year of upgrades at no additional cost. A limited functionality standard version can be downloaded free of charge.
About Intuitive Analytics
Intuitive Analytics is an analytics provider and consulting firm that helps public finance professionals improve the quality and quantity of their work through better use of technology and market data. By automating time-consuming tasks, Intuitive Analytics helps professionals cover more clients in less time. Through its software suite, SmartModels, Intuitive Analytics creates traditional and risk-adjusted finance strategies and debt structure analysis with patented simulation and optimization-based algorithms. Based in Brooklyn, NY Intuitive Analytics can be found at www.intuitive-analytics.com.
Image Available: http://www2.marketwire.com/mw/frame_mw?attachid=1921670

Contact:
Intuitive Analytics LLC
Press Services
Tel: (646) 202.9446
Cell Phone: (212) 380-7624
Email: Email Contact


Copyright @ Marketwire
Page: 1
Related Keywords:
public finance software, municipal software, public finance analytics, Internet,Digital Media Software,Web,Marketwire, ,Financial,Internet Technology,Computer Science,
---