Dev Hynes Names 'Buscabulla' Winner of "Get Out of the Garage" Presented by Guitar Center and Converse
(January 14, 2014)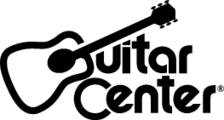 LOS ANGELES, CA -- (Marketwired) -- 01/14/14 --

ANNOUNCEMENT HIGHLIGHTS:
Buscabulla to record a 3-song EP with acclaimed musician and producer Dev Hynes at the state-of-the-art Converse Rubber Tracks recording studios
Guitar Center and Converse provide career-launching prize package including: $25,000, a live performance slot at THE FADER FORT in Austin, new gear and more
Brooklyn based experimental Latin rock band Buscabulla have been handpicked by acclaimed musician and producer Dev Hynes (Blood Orange) as the winner of Get Out of the Garage presented by Guitar Center and Converse. The announcement comes after five finalists, chosen from over 5,000 submissions across the country, performed live at a grand finals event in Brooklyn, NY. The event took place at Converse Rubber Tracks recording studios in Brooklyn, hosted by music journalist Nic Harcourt and included a performance from indie-darlings Small Black.
"I chose each of the five bands for unique and specific reasons so it was a difficult decision, but in the end Buscabulla had a soundscape that I really enjoyed listening to," says Dev Hynes. "They were completely original, very skilled at their craft and in tune with their artistic identity. I'm excited to get into the studio with the band and explore their music even further."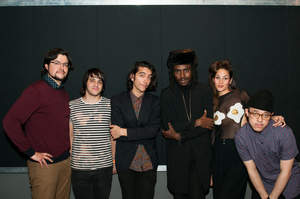 As the winners, Buscabulla will get the chance to record an EP with Hynes at Converse Rubber Tracks in Brooklyn. Buscabulla will also take the stage in Austin, TX at The FADER FORT Presented by Converse in 2014. The band will be outfitted with new gear, receive worldwide digital distribution through Tunecore and more. The FADER FORT has established itself as a primary stomping ground for many then-emerging artists such as Kendrick Lamar, M.I.A., Florence and the Machine, Feist, The Black Keys and more. With such unprecedented exposure and resources, 2014 is sure to hold great things for the unsigned, independent band.
Watch Buscabulla's winning performance here: http://youtu.be/T1-MHltSBrI
"We are so grateful to Guitar Center and Converse for providing this opportunity and helping our dream become a reality," says Raquel Berrios, vocalist for Buscabulla. "To have your ideas acknowledged by such a talented and prominent fellow artist as Dev Hynes is incredibly validating. We can't wait to work with him and take our music to the next level."
The Prize Package Includes
A three Song EP produced by Dev Hynes at Converse Rubber Tracks in Brooklyn, NY.
$25,000 cash
Live performance at The FADER FORT Presented by Converse in Austin, TX
New gear from top music instrument brands -- Fender, Shure, Martin, Ernie Ball, Evans, Pro-Mark, Dunlop, Gretsch, Zildjian, Vox
Free worldwide digital distribution from TuneCore
Feature on an AT: GC Podcast with Nic Harcourt.
Get Out of the Garage is an extension of Converse and Guitar Center's ongoing collaboration to provide musicians with tools to pursue their musical aspirations. Both renowned for their long-standing passion in supporting musicians, this program is an unprecedented example of two prestigious brands coming together to help unsigned musicians launch their careers.
"We are thrilled to partner with Converse to provide such deserving a band as Buscabulla with the tools and opportunities they need to succeed," says Maria Brown, Manager of Music and Entertainment Marketing for Guitar Center. "Guitar Center is committed to supporting musicians, no matter the size or genre, and we couldn't be happier to work with Dev Hynes who has such a respected presence in the independent music space."
Partners for Get Out of the Garage include: Converse, Fender, Martin, Vox, Shure, Gretsch, Zildjian, Evans, Pro-Mark, Ernie Ball, Dunlop, TuneCore and The Fader.
ABOUT BUSCABULLA
Buscabulla (Spanish slang for troublemaker) is the music project of Puerto Rican designer and Brooklyn resident, Raquel Berrios and Luis Alfredo Del Valle. Heavily influenced by vintage Latin music like salsa gorda, Cuban psych and '80s Argentinian rock, the project combines both electronic and live instrumentation. These diverse influences make up a hybrid that combines a mellow Caribbean sensibility with subversive wit.
ABOUT GUITAR CENTER
Guitar Center is the world's largest retailer of guitars, amplifiers, drums, keyboards and pro-audio and recording equipment. Our retail store subsidiary presently operates more than 255 Guitar Center stores across the U.S. We are also the largest direct response retailer of musical instruments in the United States through our wholly owned subsidiary, Musician's Friend, Inc., and its catalog and Web site, www.musiciansfriend.com. In addition, our Music & Arts division operates more than 100 stores specializing in band instruments for sale and rental, serving teachers, band directors, college professors and students. More information on Guitar Center can be found by visiting the Company's Web site at www.guitarcenter.com.
ABOUT CONVERSE RUBBER TRACKS
Converse Rubber Tracks is a state-of-the-art recording studio that is located in the Williamsburg neighborhood in Brooklyn, NY. The 5,200 square-foot, full-service recording space aims to support emerging artists by providing them access to a top-level recording studio at no cost. Artists and bands of all genres and ages from around the world are encouraged to apply and, upon acceptance, may reserve time in the studio to work alongside a team of experienced engineers. Fully equipped with the best instruments and equipment supplied by Converse Rubber Tracks partner Guitar Center, artists will spend time creating their work and in the end retain all the rights to their music. Through Converse Rubber Tracks, Converse is giving back to the creative community that has embraced the brand throughout its over 100 year history. Converse Rubber Tracks provides a platform for artists to unleash their creative spirit that will change the world.
ABOUT The FADER, Inc.
The FADER, Inc. consists of credible music and lifestyle-focused properties that speak to a combined audience of 2 million influential young adults monthly. Founded by Rob Stone and Jon Cohen, and led by President and Publisher Andy Cohn, The FADER, Inc. includes The FADER, TheFADER.com, 1200Squad.com, East Village Radio, Insound, AFROPUNK, Oh My Rockness, and The Cornerstone Mixtape.
Embedded Video Available: http://www2.marketwire.com/mw/frame_mw?attachid=2495125
Image Available: http://www2.marketwire.com/mw/frame_mw?attachid=2495124

Add to Digg Bookmark with del.icio.us Add to Newsvine
FOR MORE INFORMATION PLEASE CONTACT:
Sarah Chavey
FILTER Creative Public Relations
313.407.7571
Email Contact


Copyright @ Marketwire
Page: 1
Related Keywords:
USA, Marketwire, Inc., Music, Internet Technology, Entertainment, Adults, Teachers,
---