Canadian Music Week Announces CMW Film Fest Programming May 8-10
Presented by Tribute Entertainment Media Group
(April 03, 2014)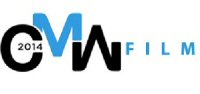 TORONTO, ONTARIO -- (Marketwired) -- 04/03/14 -- The seventh annual CMW Film Fest announces programming for this year's screenings being held on May 8th to 10th at Toronto's The Royal Cinema. Presented by Tribute Entertainment Media Group, this year's festival once again will showcase an eclectic mix of movie premieres and special screenings.
A number of films this year pay homage to musical legends and their long-lasting influence on music and culture. Featured films include: Finding Fela - the story of Fela Anikulapo Kuti's life, his music, his social and political importance; JIMI: All By My Side - a revealing biopic of Jimi Hendrix from Academy Award winner, John Ridley (12 Years A Slave); Looking for Johnny: The Legend of Johnny Thunders - covering the life of Thunders, (New York Dolls, Heartbreaker) a defining figure in punk rock and the 1970s New York music scene; Heaven Adores You - an intimate, meditative inquiry into the life and music of Elliott Smith; Lukas Moodysson's acclaimed coming-of-age film, We Are the Best!; and Frank - an oddball band comedy starring Michael Fassbender and Maggie Gyllenhaal.
Tickets for CMW Film Fest are $10 in advance and $12 at the door. Visit: http://cmw.net/film/
(tickets for the films Miami Connection and #postmodem are only available at the theatre box office on the night of the screening).
For more info on films being screened at this year's festival, please see below.
Thursday, May 8th 6:30 PM - FINDING FELA! International Premiere 119 minutes - USA Directors: Alex Gibney Official Selection: Sundance Film Festival, Tribeca Film Festival
Finding Fela tells the story of Fela Anikulapo Kuti's life, his music, his social and political importance. He created a new musical movement, Afrobeat, using that forum to express his revolutionary political opinions against the dictatorial Nigerian government of the1970s and 1980s. His influence helped bring a change towards democracy in Nigeria and promoted Pan Africanist politics to the world. The power and potency of Fela's message is completely current today and is expressed in the political movements of oppressed people, embracing Fela's music and message in their struggle for freedom.
9:15 PM - JIMI: ALL IS BY MY SIDE Sneak Preview 116 minutes - USA Director: John Ridley Official Selection: TIFF, SXSW
OutKast's Andre Benjamin stars as Jimi Hendrix in this revealing biopic from Academy Award winner, John Ridley (12 Years A Slave). Covering a year in Hendrix's life from 1966-67 as an unknown backup guitarist playing New York's Cheetah Club to making his mark in London's music scene up until his Monterey Pop triumph, the film presents an intimate portrait of the sensitive young musician on the verge of becoming a rock legend.
Friday, May 9th 7:00 PM - BREADCRUMB TRAIL International Premiere 93 minutes - USA Director: Lance Bangs
Throughout the 1980s, a group of friends in Louisville, Kentucky grew up forming bands, breaking up, and reforming in different configurations. They were playing hardcore shows at ages 10-12, touring with Samhain as 14 year olds, recording for Homestead as Squirelbait at age 15, then formed Slint in their late teens and recorded the classic album Spiderland before they were 21. They broke up before the album's release, giving no interviews and vanishing into their own shadows. Two decades passed as filmmaker Lance Bangs assembled unseen footage of the teenagers writing and arranging Spiderland as well as the first on camera interviews with the band members and their contemporaries trying to decipher what they had been through. Featuring Slint, Steve Albini, Ian Mackaye, David Grubbs, David Yow, James Murphy and archival material from Will Oldham.
9:00 PM - LOOKING FOR JOHNNY: THE LEGEND OF JOHNNY THUNDERS Canadian Premiere 90 minutes - UK/Spain Director: Danny Garcia
With the New York Dolls, his band the Heartbreakers, and solo, Johnny Thunders helped define punk rock with his raw, untamed guitar playing-and his raw, untamed lifestyle, which led to his death from an overdose at the age of 38.
11:30 PM - MIAMI CONNECTION 120 minutes - USA Director: Richard Park
Motorcycle ninjas tighten their grip on Florida's narcotics trade, viciously annihilating anyone who dares move in on their turf. Multi-national martial arts rock band Dragon Sound have had enough, and embark on a roundhouse wreck-wave of crime-crushing justice. When not chasing beach bunnies or performing their hit song "Against the Ninja," Mark and the boys are kicking and chopping at the drug world's smelliest underbelly. It'll take every ounce of their blood and courage, but Dragon Sound can't stop until they've completely destroyed the dealers, the drunk bikers, the kill-crazy ninjas, the middle-aged thugs, the "stupid cocaine"...and the entire MIAMI CONNECTION!!!
Preceded by: #POSTMODEM Canadian Premiere 13 minutes - USA Directors: Julia Mayer & Lucas Levya
A comedic satirical sci-fi pop-musical based on the theories of Ray Kurzweil and other futurists. It's the story of two Miami girls and how they deal with the technological singularity, as told through a series of cinematic tweets.
Note: Tickets for Miami Connection and #postmodem are only available at the theatre box office on the night of the screening.
Saturday, May 10th 1:00 PM - WE ARE THE BEST! Sneak Preview 102 minutes - Sweden Director: Lukas Moodysson Official Selection: TIFF, Rotterdam International Film Festival
Stockholm 1982. We Are the Best is a film about Bobo, Klara and Hedvig. Three 13-year old girls who roam the streets. Who are brave and tough and strong and weak and confused and weird. Who have to take care of themselves way too early. Who heat fish fingers in the toaster when mom is at the pub. Who start a punk band without any instruments, even though everybody says that punk is dead.
The screening will be followed by a live performance by Girls Rock Camp Toronto alumni.
Co-presenter: Girls Rock Camp Toronto
4:30 PM - SWIM LITTLE FISH SWIM Toronto Premiere 96 minutes - USA/France Directors: Lola Bessis & Ruben Amar Official Selection: SXSW, Rotterdam International Film Festival
Set in New York, Swim Little Fish Swim focuses on the domestic life of Leeward (Dustin Guy Defa) and Mary (Brooke Bloom), a young married couple at a crossroads. Mary is a hardworking nurse determined to turn the couple's lives around while Leeward is a struggling marginal musician who fancies himself a misunderstood artist and New Age visionary. The two can't even agree on what to name their three-year old daughter. Enter Lilas (Lola Bessis), a 19 year-old French artist trying to make it in New York and escape the shadow of her famous painter mother. When the bubbly young woman moves into the couple's tiny Chinatown apartment, their already fragile balance is upset even further.
Co-presenters: Refocus and MDFF
7:00 PM - HEAVEN ADORES YOU: AN ELLIOTT SMITH PROJECT International Premiere 104 minutes - USA Director: Nickolas Rossi
Heaven Adores You is an intimate, meditative inquiry into the life and music of Elliott Smith. By threading his music through the dense, yet often isolating landscapes of the three major cities he lived in -- Portland, New York City, Los Angeles -- Heaven Adores You presents a visual journey and an earnest review of Smith's prolific songwriting and the impact it continues to have on fans, friends, family and fellow musicians.
9:30 PM - FRANK Toronto Premiere 94 minutes - UK Director: Lenny Abrahamson Official Selection: Sundance Film Festival, Calgary Underground Film Festival
An offbeat comedy about a young wannabe musician, Jon (Domhnall Gleeson), who finds himself out of his depth when he joins an avant-garde pop band led by the mysterious and enigmatic Frank (Michael Fassbender), a musical genius who hides himself inside a large fake head, and his terrifying bandmate Clara (Maggie Gyllenhaal).
Written by Jon Ronson (The Men Who Stare At Goats) and Peter Straughan (Tinker Tailor Soldier Spy, The Men Who Stare At Goats), Frank is based on the memoir by Jon Ronson. It is a fictional story loosely inspired by Frank Sidebottom, the persona of cult musician and comedy legend Chris Sievey, as well as other outsider musicians like Daniel Johnston and Captain Beefheart.
Co-presenter: Rendezvous with Madness Film Festival
(i)Screeners Available Upon Request
About Canadian Music Week
Canadian Music Week is Canada's leading annual entertainment event dedicated to the expression and growth of the country's music, media and entertainment industries. Combining three information-intensive conferences; a trade exposition; a film festival; a comedy festival; four awards shows and the nation's largest new music festival, CMW spans a five-day period from May 6 to May 10, 2014 at the Toronto Marriott Downtown Eaton Centre Hotel and over 60 downtown Toronto venues, attracting participants from across the globe. For more information, visit www.cmw.net.
LINKS http://cmw.net/https://twitter.com/CMW_Weekhttps://www.facebook.com/canadianmusicweekhttp://cmw.net/film/https://www.facebook.com/CMWFilmFest
Contacts:
For Canadian Music Week Film Fest
Media Inquiries please contact:
Sacha Miller
Publicity Manager
416-703-9703
sacha@audioblood.com

For Canadian Music Week General information, please contact:
Bessie Bullard
Communications Director
905-858-4747
bessie@cmw.net
www.cmw.net


Copyright @ Marketwire
Page: 1
Related Keywords:
Camera/Film,Programming,Authoring/Programming,Production/Post,Entertainment Media,Film Production,USA,Marketwire,Sports,Film,Music,Lifestyle,Entertainment,Politics,Martial arts,Family,Teens,Other,Medical Professionals,Men,
---